Moderators: ADF-Dennis, ADF-Cheech
---
ADF-Team Admin

Posts: 2800
Joined: Fri May 12, 2006 12:00 am
Location: Brisbane Q.L.D
Contact:
Good work Fox might just want to remove it as you sig though till you get
Accepted. Nice sig though m8.

---
---
Im a man of the forums!!
Posts: 1404
Joined: Fri Feb 10, 2006 11:00 pm
Location: Lockyer Valley, Qld
Contact:
might want to reduce the size a little bit as well.

Other than that - looks good
---
---
ADF-Team Admin

Posts: 2023
Joined: Wed Jan 03, 2007 11:00 pm
Location: Adelaide South Aust.
hooah m8 looks cool [smilie=halm[1].gif]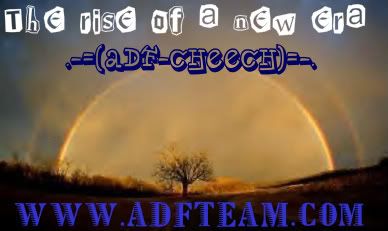 ---
I thought about size for a while, but I can't really reduce it any more because this is cropped from an 800x600 pic of Mountain Pass SE (from AA site). And I want it to stand out
and file size isn't bad so that won't affect anybody I guess.
---